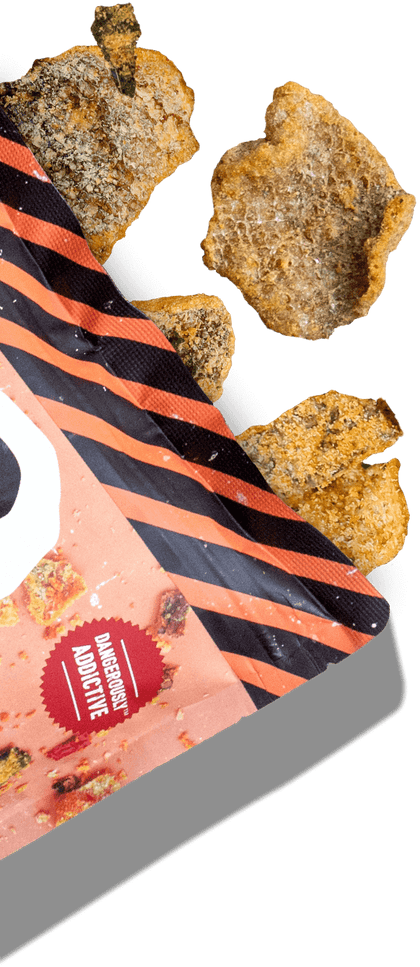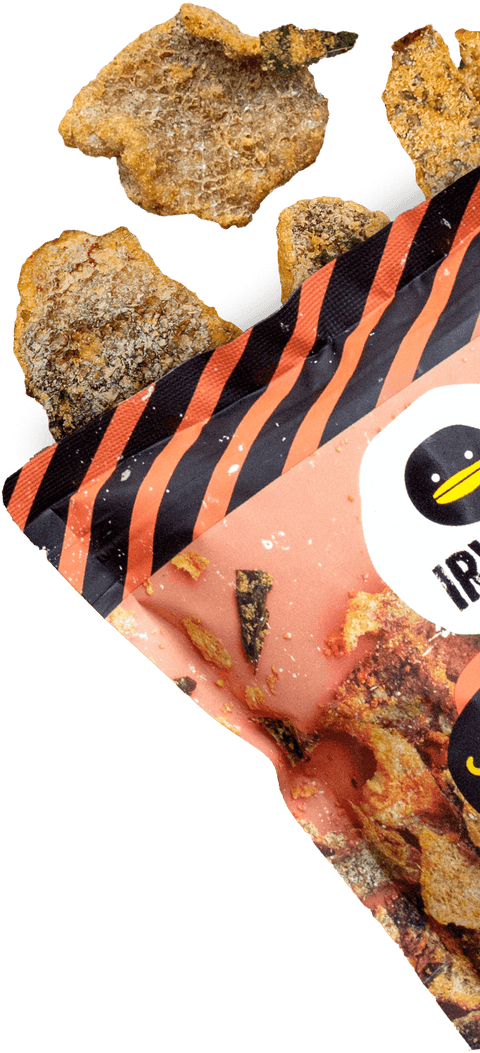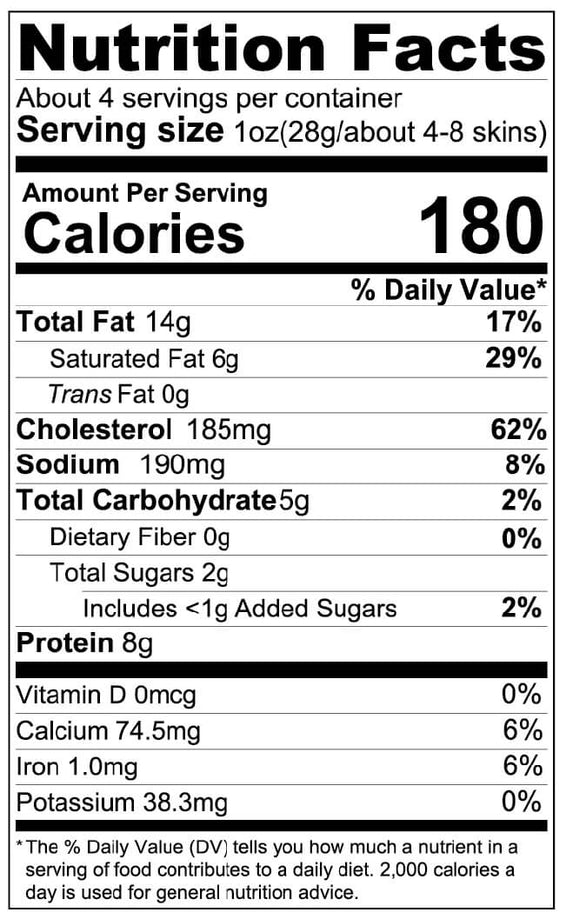 Prop 65 Warning for California Residents. ?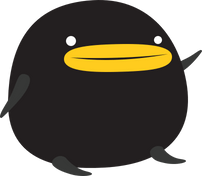 Made with delicious salted egg!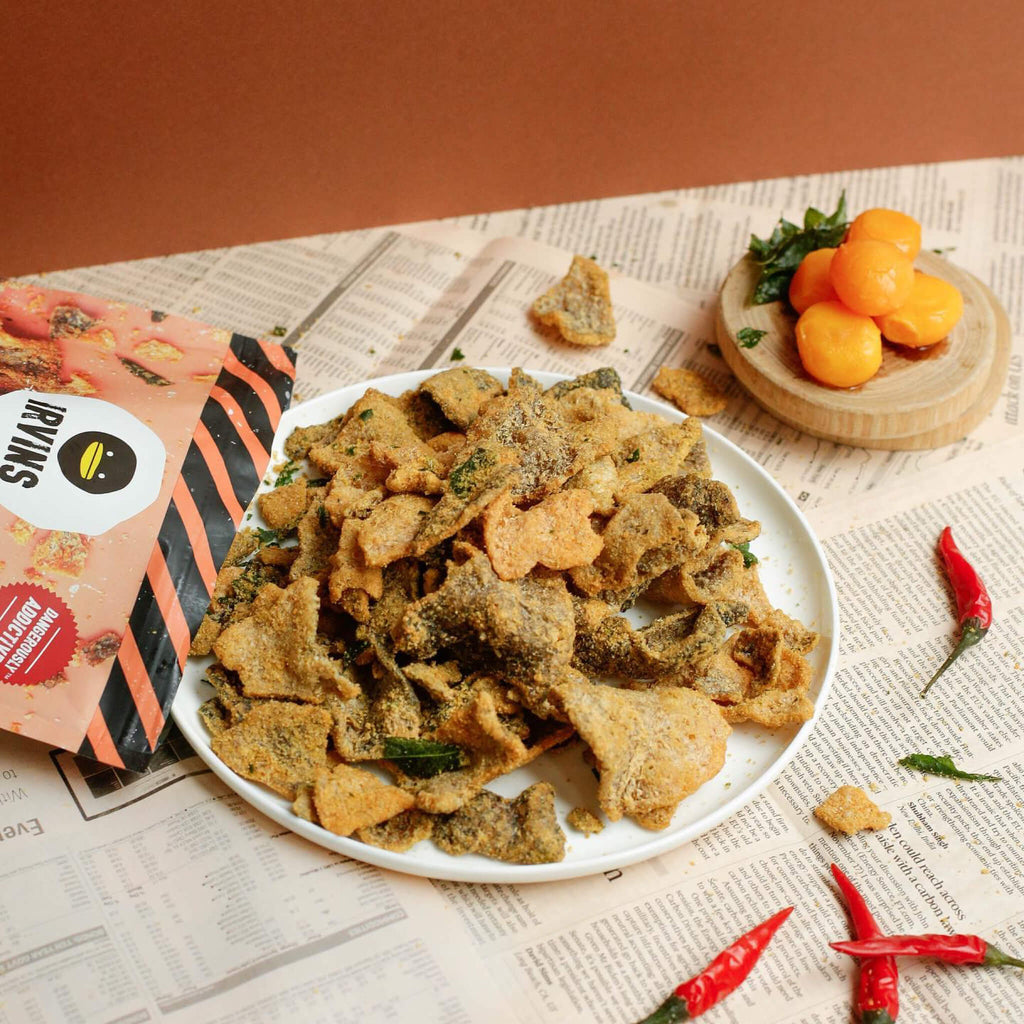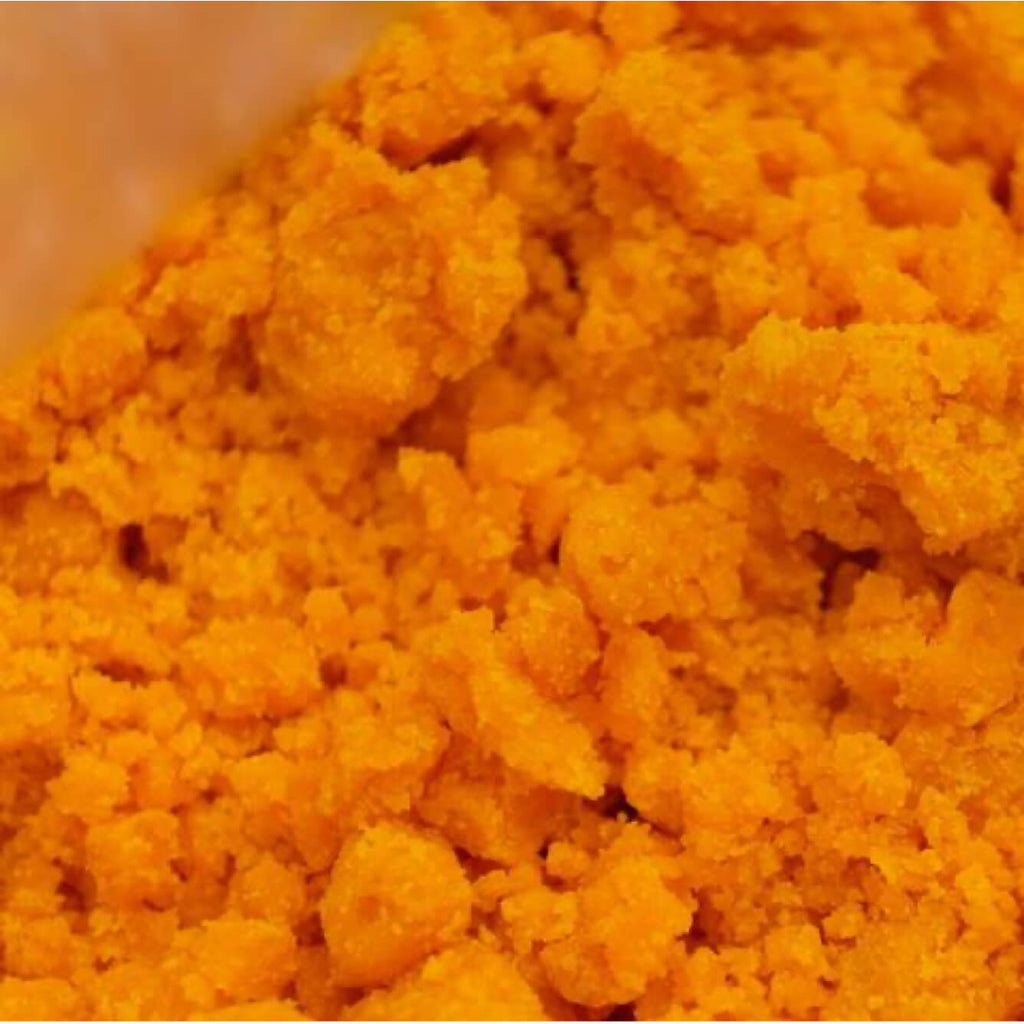 Sprinkle some on top of rice or noodles!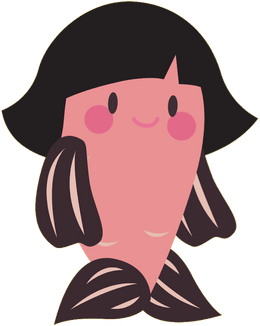 What

people

say

about

this

product
irvines
it never fails still addictive
Umami topping for everything
These are the best, I keep a bag that I crush up and sprinkle on everything from salads to rice and even a crunch topping for sushi
Whoa!!
These are so delicious and crazy addictive. I finished three bags in three days. They're packed with so much flavor. I highly recommend!
A Bit Disappointed in the Black Pepper Salmon Skins
This flavor is wayyy too salty for me and the black pepper is overpowdering everything else. It's not exactly healthy to eat this but it's claimed to be a healthy choice of snack..
I enjoy the salted egg potato chips however. Just know it's not good to eat this frequently.
Packed full of flavor!
Wow! This definitely brought me back to my childhood but in snack form! I love how it had so much flavor and I feel like it would be great as an every day snack and also crunched up on top of some hot bowl of congee! Yum!